Web technology evolves very quickly and the next thing you know, your competitors have started embracing and taking advantage of it to increase their brand awareness and acquire leads and sales.
Building a professional profile is one way to introduce yourself to your target market. However, it takes time and a lot of effort. For beginners, this task can be daunting as you do not know yet the basics of web design and to help you with that, here are some SEO and real estate website design tips you can keep in mind.
What is SEO (Search Engine Optimisation)?
In simple term, it is the process of getting traffic in your website through organic search engine result like Google.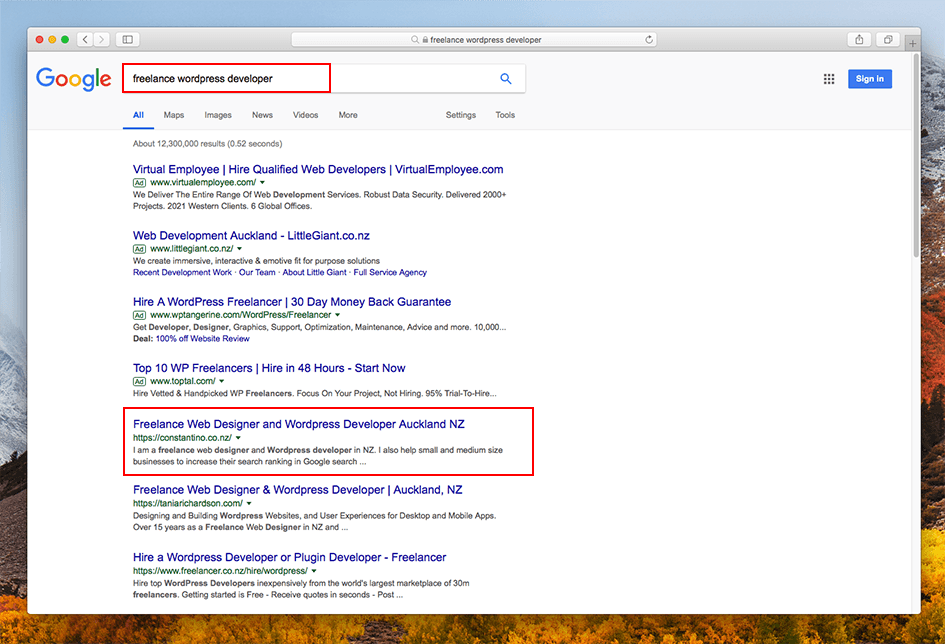 Setup your personal real estate WordPress website
Why do real estate agents need a personal real estate website? It is because your personal business website will serve as your online identity and this is where your clients will see your contact details, achievements, property listings, closed deals and much more.
Running your own local business WordPress website will give you 24/7 online advertisement. This means that even when you are sleeping or on a holiday vacation, potential clients can still access your profile and get initial information on the properties they are eyeing.
To guide you through the process, it is recommended to contact a Freelance WordPress Developer and get an advice before setting up your personal real estate WordPress website.
Choosing your domain name
A domain name is your website address name. You can choose from two different types of domain names – one is branded domain name and second is generic domain name.
Branded domain names can be your full name or personal business name that you will use for a long time.  For example: constantino.co.nz
Generic domain names are usually generic keywords that your business is offering. For example:  'residentialproperty.co.nz' or 'retailproperty.co.nz'
6 Tips for choosing your domain name
Easy to remember
Your domain name should be simple and easy to remember. Don't make it too complicated otherwise, it may not stick in the memory of your target audience
Keep it short
Based on experience, the character count should not exceed 20 characters. Use Wordcounter to check the length
Easy to spell out
Veer away from complicated words and spelling in your domain name as this would hinder your clients from typing it correctly.
Using hyphen or numbers
Your domain name needs to be one set of words or be limited to one word only. Avoid using hyphenated-words as well as numbers in your domain name as this may confuse the readers when spelling out the 'number' or 'hyphen'.
Avoid word duplicates
Avoid using same words in your domain name and domain extension. In case of 'realestateNZ.nz', for example, the phase 'realestateNZ' is your domain name and your domain extension is .NZ also. Doing this can cause confusion and might lead your audience to a different website.
Use common domain name extension
Since you are catering your real estate services for mostly local businesses in New Zealand, it would be beneficial to use the most common domain name extensions: .CO.NZ and .NZ
Start running social media pages
Take advantage of the benefits of social media by creating Facebook and LinkedIn profiles to reach out to your target market and potential clients. Build up your social media profile and followers to widen your reach.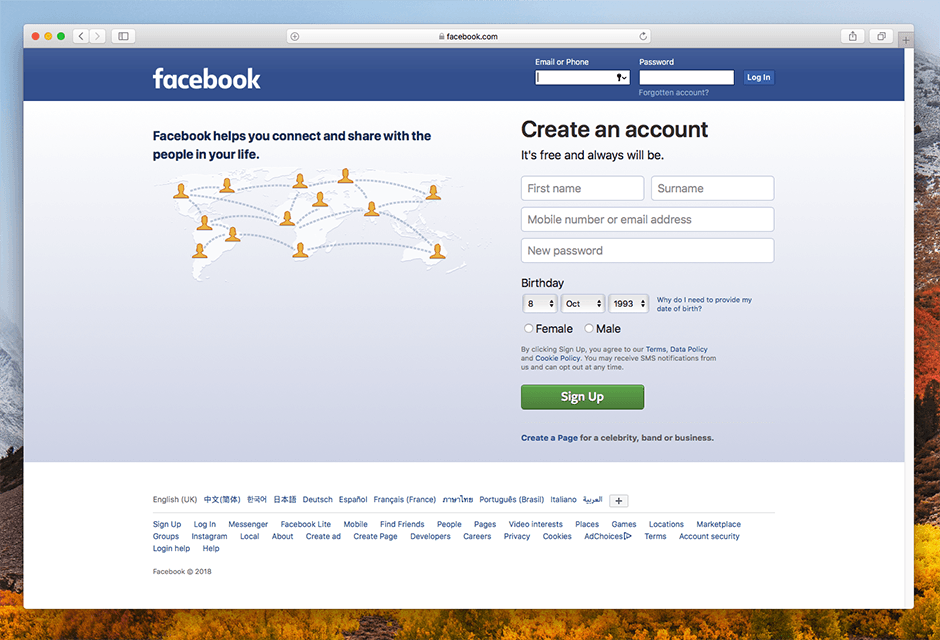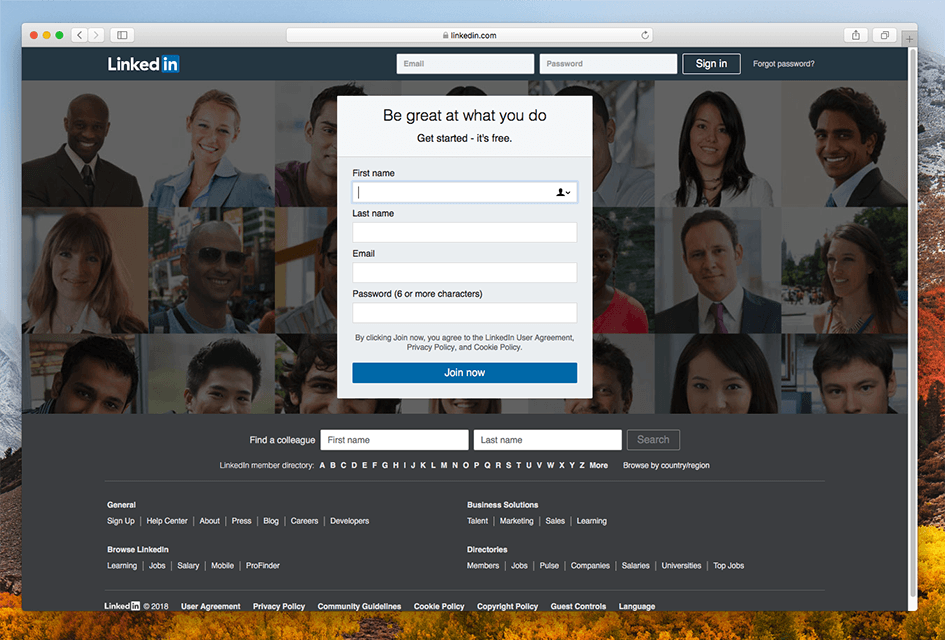 Company property agent profile page
Make sure that your profile is accessible and up-to-date in your  real estate company This includes the following information:
– Full name
– Headshot
– Job title
– Email
– Contact numbers
– Professional introduction
– Short biography
– Achievements
Include a link from company profile to your personal business WordPress website.
Start WordPress blogging
Creating more web content related to your niche is one way of promoting your professional profile. Write something about topics that your target market can relate to such as property market, research piece, opinions, and property news.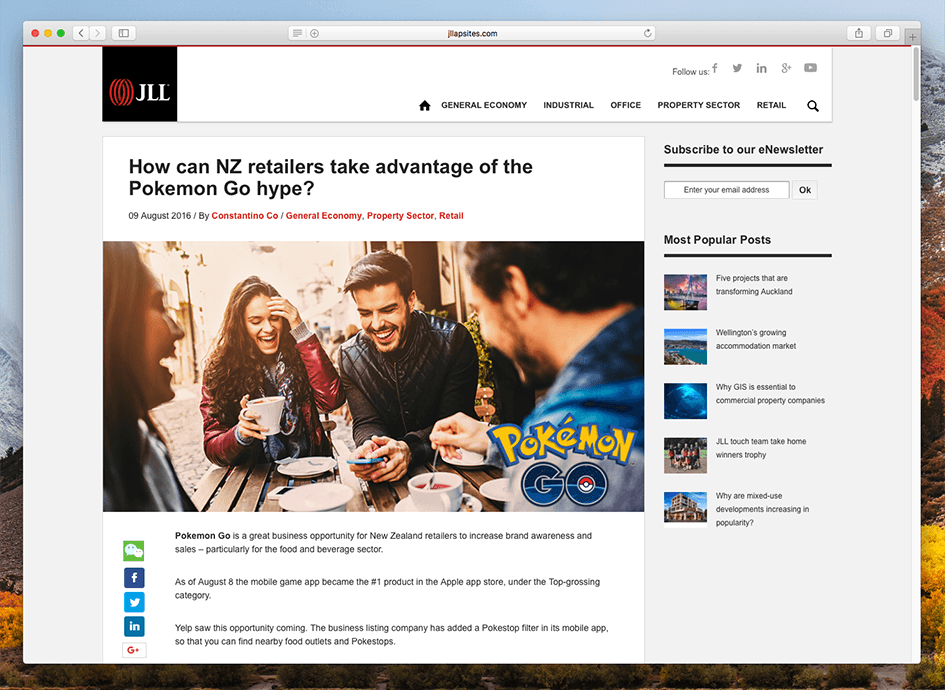 Encourage email subscription
Encourage your clients to sign-up in your email list. This will be your bread and butter to reach out your clients as it is cheaper and more precise way of communicating with your audience.
Send email newsletters
Use the email list to send out your property listings and blog articles. Don't forget to include your contact details and business website link. Be sure that you are following the email marketing best practices before sending email out.
Use an email signature
Email signatures provides useful information about you as a real estate agent such as your website and contact details.
Publish your profile and achievements in local business websites
Get more exposure by publishing your profile and achievements, especially the major and relevant ones, in NZ local news, property markets, and business websites.
Use high quality property listing images
Using high quality property photos are not only attractive for your audience but will also give you a better chance of getting traffic through online and call enquiries.
Print your digital marketing materials
Make sure that your contact details are included and prominent in your marketing materials such as calling cards, property listing brochures, outdoor signage, web banners, landing pages and to your personal real estate WordPress website.
Maintain a clean profile
Maintain a clean profile. As a real estate agent since, you are expected to have a professional profile. NZ government is using REAA public register to track down your details and complaints which can reflect back to your identity and career.
Get the latest updates with the digital technology
Spend a few minutes of your time reading some blog and news articles. Embrace digital technology as this can help you get more potential clients in the future and become more efficient and ahead from your other competitors.
SEO services NZ
Get some advice from a Freelance SEO Specialist. They can provide local SEO services that help you rank your local business website in cities or suburbs that you want to target. Check out affordable SEO Auckland for insightful consultations and top-notch services.
About Constantino
Constantino worked in JLL Asia Pacific (Singapore office) and JLL NZ for five years as a Digital Specialist. He provided digital solutions from consultation, email marketing, WordPress design and development. His achievements helped JLL to pushed and embraced digital technology during his time.