This is the second series of icon designs we prepared for your next project. The NZ fruit icon designs which are inspired by the common NZ fruits that the locals enjoy can be incorporated in your web design, WordPress websites, email marketing campaigns, landing page, and other digital marketing materials. The icon designs are not only delectable, but are likewise captivating. They will surely make your content more appealing and catch the attention of your target audience.
If you enjoyed the free NZ fruit icon design, kindly rate this post by clicking the 5 stars below. You can check my other freebies and download the first series of NZ food icon designs.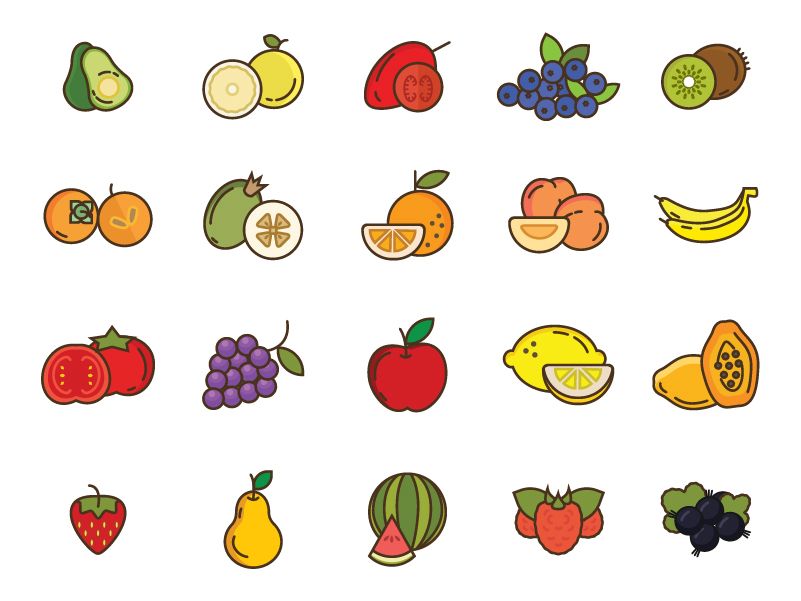 List of Fruit Icon Designs
1. Avocado
2. Grapefruit
3. Tamarillos
4. Blueberries
5. Kiwi
6. Persimmon
7. Feijoa
8. Mandarin
9. Peach
10. Banana
11. Tomato
12. Grapes
13. Apple
14. Lemon
15. Papaya
16. Strawberry
17. Pear
18. Watermelon
19. Raspberry
20. Black Currant
Icon Design Details
– 20 High Quality Fruit Icon Designs
– Vector, Re-Sizable For Digital and Print Materials.
– File Types: Ai (Adobe CC), EPS, JPG, SVG and PNG
– Zip file size: 5MB